Chairman's Message
Dear Shareholders,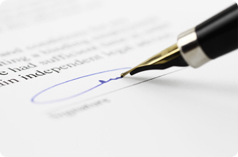 Developing countries were faced with tighter financial circumstances in 2018 due to the increase of the tariffs applied in the foreign trade between the US and China, the process of the UK's leaving the European Union, the budget deficits of Italy threatening the Euro area, the FED's ongoing interest rate hikes and the ECB's decision to halt its asset purchase program. Global economic growth decreased by the impact of trade wars and tight credit conditions.
The recovery in the markets which started in the last week of November, was further strengthened at the G20 summit in Argentina due to the impression that the United States and China declared a 'truce' in order to seek a solution to "trade wars", markets were therefore relaxed even if temporarily. Expectations about the growth rate of 2018 and 2019 for the world economy indicate that the balance of the economic growth is weakening and also starting to decline in some countries. Foreign exchange and debt crisis in developing countries together with rising US dollar interest rates increase the risk of weakening the global system. On the other hand, according to the optimistic approaches, the FED and ECB are expected to adopt proactive policies against the elevated risk perception in the markets as a result the rise in US dollar interest rates will thereby stop in 2019 and no rate hikes are expected in euro until 2020, with a view to alleviate growing uncertainties in global markets.
Economic growth in Turkey for the first 9 months of 2018 were registered at 4.7% in parallel to a significant decline in construction sector, and full year growth is estimated to come around 3.5%. Along with lower economic growth we have also seen a deterioration in inflation, external debt, loan/deposit ratios, unemployment and budget deficit fronts. Annual inflation in 2018 reached 20.3% in a significant deviation from Central Bank's targets. While the external trade deficit decreased, the export-import coverage ratio increased from 67.1% in 2017 to 75.3% in 2018. The current account deficit which was $ 47.4 billion in 2017, was registered at $ 27.6 billion in 2018. The unemployment rate is still in double digits, measured as 12.3% in November 2018.
Developments with respect to the trade issues between the US and China and geopolitical risks are likely to continue to influence global risk perception in 2019 asssuming that the Central Bank policies in developed countries and global liquidity conditions remain accommodative for Turkey and other emerging economies by and large in line with forecasts.
Against this macroeconomic backdrop of elevated risk perception and uncertainties last year, we, at GSD Holding, were able to develop our businesses thanks to the prudent policies we have been implementing during the past years. We maintained our financially strong structure holding solid and valuable assets generating stable and satisfactory returns, funded by a low debt – high equity mix.
Our company is capable of funding its total assets of TRY 1.9 billion predominantly by its equity in excess of TRY 1.3 billion. In line with effective risk management and prudent investment strategies adopted by our company, a very limited amount of external debt and only those available at low cost are utilized for the purpose of healthy financing of our long term assets by local and global benchmarks.
We completed the year 2018 with a consolidated net income of TRY 293 million to equity holders of the company by registering a positive and markedly improving performance in all of our core businesses. Our total comprehensive income also reached TRY 390 million helped by other comprehensive income derived from our overseas subsidiaries operating in the maritime sector. Especially due to the increased contribution of our subsidiaries in the banking and maritime sector to the total comprehensive income of the Holding and the positive effect of foreign currency valuation differences due to the long FX position we seized significant growth in both consolidated and comprehensive income as compared with the previous year.
GSD Group adheres to the principle of acting in respect to the environment and observing social benefit in all its undertakings by adopting a management philosophy that presents utmost care to its social responsibilities, strict compliance to regulations and ethical rules in relation to environmental issues, consumer rights, public health and internationally recognized human rights and that strives to combat all kinds of corruption together with its management and staff at all levels. In the coming period our companies are going to keep a cautious approach with respect to growth while sustaining their solid financial structure and liquidity. I would like to express my gratitude to all my colleagues for the perseverance and diligence they have demonstrated to achieve the targets we have set, and I greet our esteemed shareholders who have supported us.
M. Turgut Yılmaz
Chairman and Managing Director