Chairman's Message
Dear Shareholders,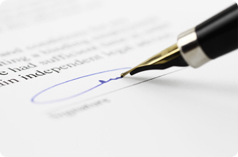 After the 5th year of the global financial crisis, in consequence of the positive developments in real economic indicators experienced in the U.S. economy, the global economic outlook began to improve and global growth in 2014 is expected to be stronger than last year. According to the World Economic Situation and Prospects Report 2014 published by United Nations in December 2013, the global economy is forecast to grow at a pace of 3.0 and 3.3 per cent in 2014 and 2015 respectively. The positive signs for financial stability in the developed economies accelerate the financial fluctation in the emerging economies concurrently. After the protracted recession in the Euro Area, while the recovery, started in the 2nd quarter of 2013, continues moderately, income per capita continues to decrease in some economies. Growth in developed countries slow down, but financial fragility increase depending upon the capital flows.
The Turkey's economy grew at a pace of 2.2 and 4.0 in 2012 and 2013 respectively and showed a strong growth recovery in 2013 rather than 2012. According to the balance of payments statistics of Central Bank of Turkey, however the current-account deficit for the period of January-December 2013 increased to 65 billion USD with an increase rate of 34% in proportion to the same period of 2012, it is expected to decrease to more manageable levels. With the impact of increase in uncertainty and downside risks of global market from the second half of 2011, an increase in foreign exchange rates has been seen at the end of 2011 but a downward trend in foreign exchange rates has been seen in 2012. Foreign exchange rates, showing a sharp increase for the period May-August 2013, have started to increase in December again, after the temporary downward trend in September and October and then reached record levels in January 2014. Foreign exchange rates decreased partially after the Central Bank's resolution to increase the interest rates. BIST-100 (Borsa Istanbul National-100 Index), went up due to the liquidity increase in global markets in 2012 and continued to rise until May 2013. The index, affected negatively by the impact of market sales accelerated by the FED's slowdown signal of monetary expansion programme and bond purchases and adverse domestic events, stood at 67,802 level at the end of 2013. Turkey's long term credit note was enhanced by the international credit rating agencies up to the investible level by Fitch in November 2012, one level under investible level by Standart&Poors (S&P) in March 2013, the investible level by Moody's and JCR in May 2013 and these notes retain their validities. Financial soundness indicators of Turkey's banking sector are seen at the top levels among in both developed and emerging economies.
GSD Group has expanded its business volume significantly in 2013, while maintaining a strong capital structure and liquidity. Loans generated from our banking, leasing and factoring subsidiaries displayed an increase of 5.24 % to TL 3.0 billion in 2013. The Board of Directors of GSD Holding A.Ş. resolved on starting to work with a view to determine and evaluate the strategic options such as possible partnership, cooperation and/or share selling in the banking sector relating to Tekstil Bankası A.Ş., whose majority shareholder is GSD Holding A.Ş., getting opinion and support from the consulting firms when necessary as well on 27 March 2013. The delivery of the ships constructed within the scope of the ship building agreement signed for the construction of 2 dry bulk carrier ships has been taken on 7 May 2013 in South Korea so as to get them registered on behalf of Dodo Maritime Ltd. and Cano Maritime Ltd., established in Malta being wholly-owned by GSD Denizcilik Gayrimenkul İnşaat Sanayi ve Ticaret A.Ş. and as of the mentioned date the ships have started their dry cargo ship transport activities. The ship building agreement signed between GSD Dış Ticaret A.Ş. and Yangzhou Dayang Shipbuilding Co. Ltd. established in China for the construction of 2 dry bulk carrier ships have come into force on 11 April 2013 and 4 June 2013. Our ships, built being compliant with the latest rules and certification requirements of International Maritime Organization (IMO) and International Association of Classification Societies (IACS) and environment friendly and having a high economic efficiency, are intended to be operated profitably and safely for many years in national and international waters, with a perspective focused on quality standards and safety.
GSD Group conducts all its operations as a matter of principle based on a management and performance approach in line with social utility and environmental ethics, being aware of social responsibilities, conforming with regulations related with environment, consumer, public health and codes of conduct, showing respect to international human rights and struggling with all kinds of corruption together with its employees at all levels including the directors. In the coming period, our companies will adopt a prudent growth path, while maintaining financial strength and liquidity. We expect our profitability to rise in line with expanding business volumes. I thank all my colleagues for their unrelenting efforts and perseverance they have shown to reach the goals we had set and also our esteemed shareholders for their keen support.
M. Turgut Yılmaz
Chairman and Managing Director