Chairman's Message
Dear Shareholders,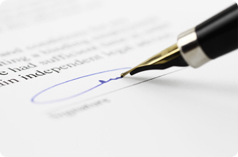 The year 2017 was a year of increasing uncertainties related to a number of factors such as changes in the US administration, the UK's withdrawal process from the European Union, FED's interest rate hikes, increased geopolitical risks due to particularly North Korea and the Middle East, and elections in major European economies. However, the year 2017 has been positive for global economic growth.
The prevailing expectation that the last year's positive growth trend will also continue in 2018-2019 period covering both developed and developing countries, points to increasing investment, production and trade volumes worldwide. Thus, the acceleration of the global economy in the forthcoming period and the recovery in the world economy since the financial crisis of 2007-2008 are expected to be large-scale and long-term for the first time.
Turkey's economy also grew above expectations in 2017, the official growth figures for the first 9 months announced as 7.4% and growth is estimated to be around 7% in all 2017. However, inflation, external debt, loan / deposit ratios and budget deficit increased as well in line with the high growth. 2017 annual inflation has been 11.9%, quite deviating from the Central Bank's target. While the foreign trade deficit rose, the export-import coverage ratio decreased from 69.4% in December 2016 to 60.1% in December 2017. 12-month current account deficit in 2017 was realized as 47.1 billion dollars. Although there is a gradual improvement in the unemployment rate, it is still in double digits. As of November 2017, the annual unemployment rate declined to 10.3%.
In 2018 Turkey's economic growth is likely to remain high if the Central Bank continues its current monetary policy and the effects of the international geopolitical risks subdue, even though expected steps taken by the US FED and ECB towards raising interest rates and shrinking the balance sheets constitute risks for Turkey in terms of capital inflow and costs.
Against this macroeconomic backdrop last year, we, at GSD Holding, were able to register 10% growth in our consolidated assets compared to the previous year. We completed 2017 with assets of TL 1,603 million, net income of TL 55 million and total comprehensive income of TL 81 million.
As the GSD Group, we have achieved remarkable productivity gains over the last year in all of the banking, factoring and maritime sectors that we have identified as our core businesses. As a result of the increasing business volume on the banking side, the income we obtained from this branch increased from TL 15.2 million to TL 25.3 million. Likewise, the net interest margins in the factoring sector also contributed positively to the operating performance. As a result, our subsidiary GSD Faktoring's income for 2017 increased by 21.9% to TL 9.6 million. Thus, the return on equity recorded by financial services reached 23% for banking and 27% for factoring.
Unlike last year in the maritime sector, another core business of GSD Holding, operational profit turned positive along with the improvement in the dry bulk freight market. This year, we achieved an operating profit of TL 7.5 million compared to an operating loss of TL 7.7 million in 2016's low freight market. We expect the dry cargo freight revenues to further increase especially the high growth environment as anticipated globally in 2018 and our fleet will contribute positively to the operational profitability together with our newly built vessel which we expect to be delivered in the middle of the year.
GSD Group adheres to the principle of acting with respect to the environment and observing social benefit in all its undertakings by adopting a management philosophy, presenting utmost care to its social responsibilities compliance to regulations and ethical rules in respect of environment, consumer rights, public health and internationally recognized human rights and combatting all kinds of corruption with its employees and management at all levels.
In the coming period, our companies will have a approach towards cautious growth while maintaining strong financial structure and liquidity. With the growth of our transaction volumes, we expect our profitability to increase. I would like to express my gratitude to all my colleagues for their determination and diligence in achieving the targets we have set, and with respect I greet our esteemed shareholders who have supported us.
M. Turgut Yılmaz
Chairman and Managing Director